I'm feelin' a bit like a slow-cooked turkey today, so a bit late in getting my post up for this week for the Book Blogger Hop challenge, hosted by
Crazy-for-Books.com
. I hope you hop on over there for all the Hop details and if you're a book blogger, hop along with us!
The Book Blogger Hop connects book bloggers and readers together, linking blogs. It's a great way to meet and greet fellow book bloggers. The Hop runs each week from Friday to Monday, although it isn't mandatory to participate each week. (Though my thought is,
Why join if I don't intend to commit to participate
?)
It's quite easy to hop along! Only three things to do: 1) Enter your book blog link in the weekly linky list at Crazy-for-Books.com; 2) Post about the Book Blogger Hop on your blog; and 3) Reciprocate by visiting other blogs on the weekly linky list!
Also, to encourage participation, there's a weekly question to answer and post to your blog. You can even suggest a question! Here is this week's Book Blogger Hop question and my answer:
"What is your favorite book cover?"
My first thought when I read this question,
Great question, but I love them all
! However, I'll try to pick just one; well, maybe two or three!
I cannot help but fall in love with any book whose cover shares a bit o' sunshine! Here's a recently purchased example: Restored Hope by
Brenda Youngerman
. And a book I recently read and reviewed:
The Ghost of Useppa Island
by Kimberly Ripley.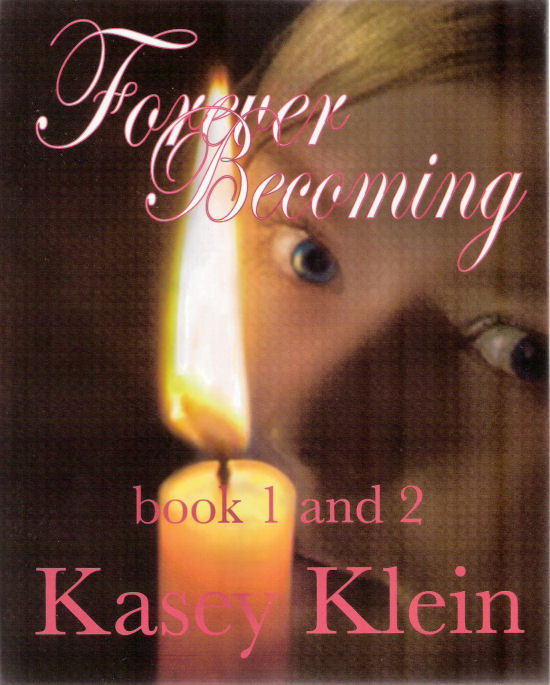 Then there are the books that bedazzle your every sense the moment you lay eyes upon the cover, promising an abundance of amazement to be experienced while reading the words between the covers.
Forever Becoming
by Kasey Klein had such an effect on me. And, you could be holding this beauty in your hands as the winner of my current
WoW Book Giveaway
!